A Site for Frankoma Lovers and Collectors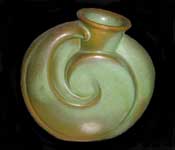 Popular Frankoma Vase
FRANKOMA POTTERY AUCTIONS
Below are all Frankoma pottery pieces selling right now on eBay.
Here are the first 200 items, beginning with those auctions ending soonest.
You can also view all Frankoma auctions that are newest listed.
(Shows up to 200 items)
Bookmark this page to easily check on new auctions as they appear.
Contact Us:
moc.dnalamoknarf@yalcada
© 2014 Mesquite Management Corp. -- ALL RIGHTS RESERVED